back to exhibitor news and tips
Come See Me
JANUARY 10, 2012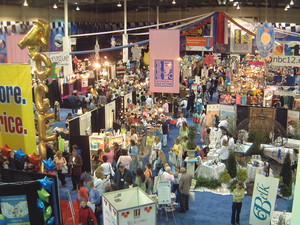 They will find you if they come looking for you.
Question: What's the best way to have your potential customers find you at the show? Answer: Have them come looking for you.
If done correctly, pre-promoting your participation in a show increases your chances of success exponentially. Some methods, including advertising in the show program, and sending a mailing to your prospect list, cost some money but can be well worth it. Others, like emailing your contact list, and adding a "come see us at the show" tag to the advertising you're already running, don't cost a thing.
To be effective, however, you not only have to let people know you'll be at the show, you have to give them a reason to stop by your exhibit. A special price, a gift, something only a potential customer would want. When you see them walking toward your exhibit with your ad - or the postcard you sent them - in their hand, you know you've got a hot one.
David J Zimmerman
Southern Shows Inc.