Pesticide Continuing Education
Spray Nozzle Selection and Use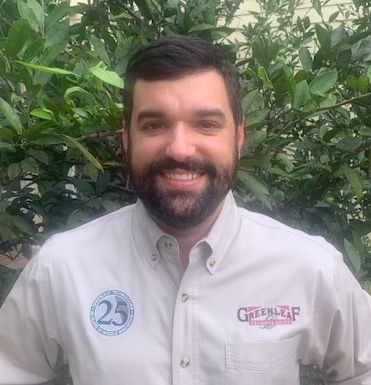 9:30 am
Wednesday, February 1
Holshouser Building
Presenter: Clay deGruy, Greenleaf Technologies
This session will provide an overview of spray nozzles used in agriculture over the last 40 years, including various designs and spray applications. Discussed will be droplet size, color code classifications for both nozzle size and droplet spectrum, matching the nozzle to the application, balancing drift control and efficacy, chemical labels, and recent developments in application technology, such as pulse width modulation. High pressure applications for orchard, vineyard and specialty fruits and vegetable crops. Information on selecting nozzles based on spacing, travel speed, and carrier rate will also be part of the program.
This course has been approved for the following credits by the Pesticide Division of the NC Department of Agriculture: A, B, G, H, I, K, L, M, N, O, T, D , X.
The session is free and does not require pre-registration. Bring your pesticide card to scan.
Developing A Pesticide Management Plan for Cool and Warm Season Turf Pests
10:45 am
Wednesday, February 1
Holshouser Building
Presenter: Matt Martin, NCSU Extension
This seminar will focus on developing a seasonal pesticide maintenance plan for cool and warm season turf species. Understanding how and when to control pests in cool and warm season using preventive rather than curative pest control measures is critical to successful long-term success. Managing turfgrass pests using preventive disease, insect, and weed strategies may provide longer pest control with fewer pesticide applications. Participants will learn how to develop specific programs for reduction of disease, insect, and weed activity, taking advantage of cultural, biological and chemical strategies.
The instructor for the session will be Matt Martin, Extension Associate - Turfgrass, NCSU Crop Science Dept. This course has been approved for the following one-hour credits by the Pesticide Division of the NC Department of Agriculture: L,N,D,X
The class is free and does not require registration. Bring your pesticide card to scan