back to last years exhibitor list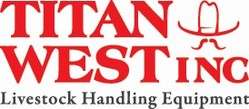 L.E. Smith Livestock Equipment
We have been supplying livestock equipment and farm supplies to farmers in NC,SC & VA for over 20 years.

This is a great testimony of the duability, construction and Galvaneal Red Finish . This feeder has been in these conditions for 7-years.

This is the 7-year old feeder after removed from feed lot. As you can see there is no signs of corrosion.