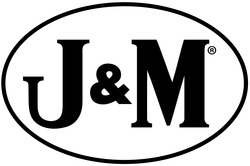 J&M Manufacturing
Manufacturer of Grain Carts, Gravity Boxes, Header Transports, Soil Conditioners,Nitro-Gro Applicators and Seed Tenders.

Located in the agricultural community of Ft. Recovery, Ohio, J. & M. has consistently provided innovative, dependable, and high quality products to farmers throughout the United States and Canada, as well as overseas.

Double Twist Soil Conditioner

The new X-Tended Reach Grain Cart!
Greater upward, outward and forward reach.

1122 X-Tended Reach Grain Cart

New 55 Series Gravity Wagons. Models 455, 555 (shown), 655, 755

New LC Series Seed Delivery System: Larger Capacity • Lower Center of Gravity • Luxury Controls • Longer Conveyor

New c4•50 SpeedTender Pro™ with patented V-Belt conveyor

4 Wheel Steer Header Transport