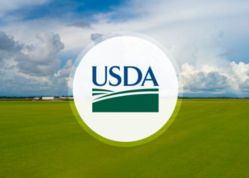 United States Department of Agriculture
USDA's Animal and Plant Health Inspection Service (APHIS) is a multi-faceted Agency with a broad mission area that includes protecting the health and value of American agriculture and natural resources.

These efforts support the overall mission of USDA, which is to protect and promote food, agriculture, natural resources and related issues.

To protect agricultural health, APHIS is on the job 24 hours a day, 7 days a week working to defend America's animal and plant resources from agricultural pests and diseases.

Achieving this mission requires APHIS to work collaboratively with other governmental agencies and industry, and to consult regularly with partners and stakeholders regarding the effectiveness of our programs. We cannot accomplish alone what we can accomplish together.