back to last years exhibitor list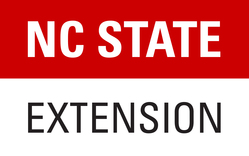 NC State Extension
exhibit # 4008
At NC State Extension, we extend research-based knowledge and tools to individuals, families, businesses and communities, helping them transform science into everyday solutions that improve their lives and grow our state.

We put research into action through a vast network of programs and partnerships focused on agriculture and food, health and nutrition, community and rural development, environmental and natural resources, homes and families, and 4-H youth development.

With 200+ websites, over 25,000 educational programs and 101 local centers, Extension experts are available in every county and the Eastern Band of Cherokee. Whether it's at home, on the farm or online, we meet people where they are.
Extension supports farmers and grows agriculture statewide.