back to exhibitor news and tips
Winning In Ten Seconds
APRIL 30, 2013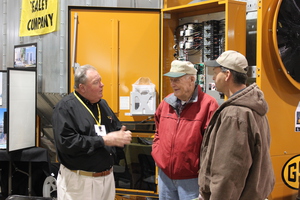 We've all heard that the standard 10'x10' exhibit has three seconds to get show guests' attention as they walk down the aisle. But did you know that once you get that attention, you now have only another 10 seconds for that guest to size you up. Here's some tips for success in those 10 seconds:

Be dressed. Look the part, whatever that part is. If you're selling women's clothing, you better be stylish. A plumber? A nice white shirt with your name on it will do.
Be smiling. Easy enough.
Be aware. Look at their face and figure out their mood and personality.
Be interesting. Say something other than what they expect.
Be welcoming. Make them feel comfortable.
If you make it through those total 13 seconds, you're on your way to a successful show.

David J Zimmerman
Southern Shows Inc.