back to exhibitor news and tips
Selling to Personalities IV
MARCH 5, 2013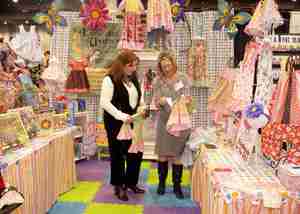 Amiable customers need reassurance.
This is the last of four posts about selling to personalities in the exhibit space environment.
Today's personality type is Amiable
· Understanding them: They are reliable, patient and diplomatic. They like to make people happy, and go along with the crowd. They need to trust you. They are nice people.
· Identifying them: They will wait to speak with you. They are friendly. They seem nice.
· Selling to them: Try to figure out who they are trying to please. Schmoozing works. Show or tell them success stories, and how happy everyone was. Get them to commit.
That finishes off the series on selling to personalities. If you would like to review the three prior descriptions, or any of the past posts, visit
www.SouthernShows.com/blog
David J Zimmerman
Southern Shows Inc.