back to exhibitor news and tips
Too Busy to Succeed
NOVEMBER 25, 2014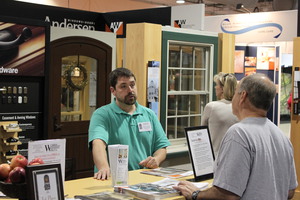 As the economy and business improves, there are companies that decide to dial back on sales and marketing. "We have more business than we can handle, so why spend money to create more?" is the attitude, especially for those labor-intensive businesses that book projects and jobs at shows.
As you probably guessed, I'm not a fan of this thinking. Yes, we all know great brands got that way through consistent marketing. And we all know missing a show can lead the public to think maybe you're not around anymore, which means the person you've been cultivating for the last three shows is going to end up with the competition.
However, here's the main reason, as shared with me by a remodeling contractor at our recent Southern Ideal Home Show in Raleigh. He said "Sure, I've got plenty of business right now. The reason I'm here is to find the right business. I know which jobs produce the most profit, and that's what I'm here selling. I'm using the show to replace the low-margin jobs we're getting with the high-margin ones we want."
David J Zimmerman
Southern Shows Inc.