VIRGINIA'S FINEST
Shop Virginia's Finest
Visit the Virginia's Finest Pavilion and get stocked up on all of your locally-made, gourmet goods! Exhibitors include Loose Leaf Tea Company, Filibuster Barrels LLC (fine American spirits), Geescakes (artisanal mini-cheesecakes), Vera's Vittles (salt-free seasonings), Balsamo's Family Kitchen (dressings, olive oil), Sweet Temptations by Teresa (baked goods), Po River Apiary (honey habanero sauce, infused honey), PastryBase (gluten-free baking mixes and kits called LillyBean), Whitley's Peanut Factory, JJ King's Secret Sauce(apple cider vinegar sauce), Great Harvest Bread Company, Do The Jerk-ey! (exotic jerky, dried meats, trail mix) , The Perfect Pita, and Gypsy Hill Foods (spice blends, rubs, dips).

PastryBase
Richmond-based PastryBase will be featuring their Gluten-Free Line of Baking Mixes & Kits, called LillyBean! Their foolproof baking mixes create the most mouth-watering pastries in no time, and are suitable for all sorts of dietary needs. Plus, their Baking Kits make the perfect gift item; wrapped & ready to give, they include all the tools & natural decorations needed to make fun desserts like Unicorn Cupcakes or Molten Lava Cakes!"
GEESCAKES - ARTISAN DELIGHTS
Geescakes
, is a cheesecake company with over twenty-six miniature delectable and tastefully designed flavors. Opened in March 2017, they are a locally owned and operated business that prides itself in creating artisan treats, distinctively designed and packed with flavor. Their treats are great for weddings, parties and corporate events. Come see
Geescakes
at the Southern Womens' Show, booth #2018!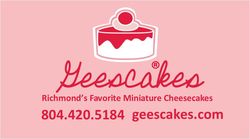 Vera's Vittles
Vera's Vittles Salt-Free Seasonings are blended from "organic" and/or fair trade" certified spices and herbs. This means that spices and herbs used are GMO and pesticide free.
Balsamo's Family Kitchen
Since its inception,
Balsamo's Family Kitchen
has always been committed to producing the highest quality dressings. They make everything in small batches using only the highest quality, freshest, and best tasting ingredients possible with nothing artificial, no preservatives and zero trans fat. That is why you always find Balsamo's Family Kitchen in the gourmet aisles. Visit them at the show to pick up your bottle of Balsamo's Family Kitchen salad dressing.
Sweet Temptations by Teresa
Nothing says Spring like brownies and key lime cakes. Vist Sweet Temptations by Teresa to see her delicious baked goods!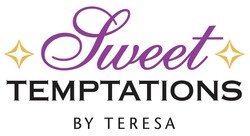 Po River Apiary
Po River Apiary
, a small home-based business, practices all natural hive management methods. The bees have their organically tended gardens and acres of beautiful Virginia countryside surrounding their home in ​Spotsylvania county to forage. Their honey is harvested once a year, truly going from the beehive straight into your jar.
Lindi Copeland, Beekeeper says her main product is the Honey Habanero Sauce. The infused honey's (Six flavors: Cinnamon Stick, Habanero Pepper, Lemon Peel, Lavender Flower, Peppermint, and Vanilla Bean) are new products and have been very popular this year.
FILIBUSTER BARRELS LLC
Filibuster Distillery is dedicated to making the finest American spirits. That means the best-quality grains, limestone water from the Shenandoah Valley, and their signature Dual Cask finishing program that mellows spirits in traditional whiskey barrels as well as wine casks. Because if they have learned one thing from American history, sometimes you've got to bend the
rules to get the best results.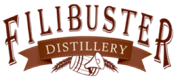 Whitley's Peanut Factory
Whitley's
"Home-Cooked" peanuts have a wonderful, crunchy freshness and distinctive flavor because their peanuts are still made the old-fashioned way-hand cooked, slowly
roasted
to perfection. They choose only the highest quality, super extra-large
Virginia peanuts
which are hand selected for their size and freshness. Each batch is individually cooked with proven, traditional recipes to ensure the crisp, fresh flavor and unique taste for which their peanuts are famous.
JJ King's Secret Sauce
JJ's is a 50 year old apple-cider vinegar sauce recipe. It is perfect for all meats, seafood and veggies. Even on eggs and as a salad dressing. Try it as a Bloody Mary Mix. It's a Party-In-Your-Mouth vinegar event and a celebration of spices that your tongue craves! Stop by and meet Jenny and let her share her daddy's recipe with you!
Great Harvest Bread Co.
Kim Buehler is a Richmond native, long time foodie and multiple Ironman finisher. After becoming more health conscious training for her first Ironman several years ago, she discovered a lack of healthy eating options in the Richmond area, specifically on Southside. After completing a few culinary programs at the University of Richmond she decided she needed to change this. She began looking into different ways to bring fresh, made from scratch, health conscious food to Southside and found the answer when she discovered Great Harvest Bread Co.
Their old-fashioned bakery specializes in scratch-made breads, goodies, and fresh-made sandwiches using pure and simple ingredients. At Great Harvest, they love sharing great food with great people, and they want to personally invite you to stop by the bakery to enjoy a FREE slice, fresh from the oven.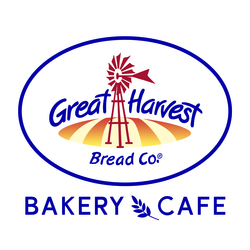 Do the Jerky-ey!
Lynda and Marcia are fans of the old Western movies – John Wayne, Clint Eastwood (Marcia just calls them The Duke and Clint, of course). In their opinion you can't really call yourself a true cow"person" (wanna-be) unless you've eaten jerky and tried riding a horse.
So they decided to figure it out on their own. They decided that it was very important to create a jerky that was as natural as could be and as healthy as possible. They spared no expense in using the leanest cuts, the lowest fat in the ground meats, and only the necessary amount of preservatives in anything they do. They decided that everything should be homemade in their own kitchen. This was a very time consuming adventure, and as they went along experimenting, they shared their discoveries with their neighbors, friends, and work associates. After awhile, they found ourselves filling request orders. Seems as though they had finally discovered the jerky that matched their image of the old West. And people liked it! Hence, "Do The Jerk-ey!" was born.
The Perfect Pita
Famous for our homemade pita bread, baked daily, and highly acclaimed hummus, The Perfect Pita offers customers freshly made food created from family recipes using natural and locally grown ingredients. Our quick service Mediterranean-American menu offers healthy and filling options that appeal to a variety of tastes – whether Mediterranean, classic American, a blend of the two, vegetarian or vegan, there is a "perfect" option for everyone.
Gypsy Hill Foods
Welcome to Gypsy Hill Foods! They create and sell the finest spice blends and rubs in Virginia! Budget cuts may mean people are eating at home more or buying different types and cuts of meats. To assist you in creating great home-cooked meals, they offer a vast array of rubs and blends to satisfy any taste and to compliment any meat. They have rubs for beef, chicken, fish, lamb, pork, and of course their famous all-purpose rubs. Remember their meat rubs do up to 5 pounds of meat! Their products are very budget friendly! Every product is hand blended and hand package from their recipes.