HEALTH + BEAUTY
Hair Perfection with Profashion
Straighten, flip, curl or wave – whatever the occasion, star-like locks are easy to achieve with styling tools from
Profashion.
Stop by exhibit space #328 for a free demo and a $20 coupon toward your purchase.
Are You Buying the Right Supplements?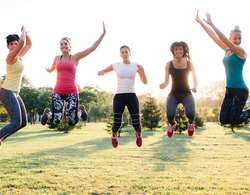 Find out the best supplements for you and if you are getting the most out of them. Join
The Vitamin Shoppe
in exhibit #818 and speak with their highly trained Health Enthusiasts, who focus on personalizing the in-store and online experience as partners on the journey to your best self. Let The Vitamin Shoppe inspire, nourish, and help you thrive every day! Stop by to engage about your health & wellness goals, receive a giveaway and enter for your chance to win a supplement prize basket.
The Style of Your Life
Shop the popular beauty brands, meet with cosmetic teams, shop show only specials and receive fabulous gifts with your purchases! Stroll through the
Dillard's Pavilion
and pamper yourself. See all the latest in beauty and fragrance. Shop their various departments… they're bringing the store to us.
Fighting Kidney Disease
The
American Kidney Fund
(AKF) fights kidney disease on all fronts as the nation's leading kidney nonprofit. AKF works on behalf of the 37 million Americans living with kidney disease, and the millions more at risk, with an unmatched scope of programs that support people wherever they are in their fight against kidney disease—from prevention through transplant. Through programs of prevention, early detection, financial support, disease management, clinical research, innovation and advocacy, no kidney organization impacts more lives than AKF. AKF is one of the nation's top-rated nonprofits, investing 97 cents of every donated dollar in programs, and holds the highest 4-Star rating from Charity Navigator and the Platinum Seal of Transparency from GuideStar.
Cigna's Health Improvement Tour
Stop by
Cigna's Health Improvement Tour
for a free health screening in exhibit space #428. No appointment needed, the free screenings are available during all show hours. In just 15 minutes, you'll learn your four key numbers - Cholesterol, Blood Sugar, Blood Pressure, and Body Mass Index - the indicators for conditions like high blood pressure and diabetes. A health coach will explain what your numbers mean, and discuss next steps to improve your health. And don't forget your annual checkup where you can talk with your doctor about how you're feeling, physically and emotionally. Cigna, Together, all the way!
Brighten your smile, wherever YOU are!
beaut.beautyco
makes it easy to maintain your beauty regimen while living your busy life. Whiten your teeth ANYWHERE with the most advanced teeth whitening device that plugs directly into your phone. Your beaut.beautyco whitening system can literally go with you wherever YOU are. Sitting in traffic, binge watching Netflix or traveling across the globe! Discover the beaut. in YOU!
Dance Party Workouts!
Jazzercise, the original dance party workout and today, 45 years in, we've grown into one of the world's leading dance fitness companies. We're a pulse-pounding, beat-pumping fitness program that gets you results. It's a calorie-torching, hip-swiveling dance party workout with a hot playlist to distract you from the burn.
See Jazzercise perform on the Fashion and Entertainment Stage daily!