FUN
Make it a Girls Night
It's all about girl time! Leave the men at home and join us
Friday, March 20 and Saturday, March 21st from 4-7pm
for a special Girls' Night Out. Grab your girlfriends and enjoy a cocktail, glass of wine or beer, awesome prizes, shopping and fashion shows all under one roof! Admission is $4 after 4pm. Happy hour doesn't get any happier than this!
Virginia Lottery
Pop by the Virginia Lottery booth, where you can check out the newest scratchers and draw games with exciting top prizes! Spend a few minutes with them, and you are sure to walk away with something fun!
15 Minutes of Fun
Head to the Fashion and Entertainment Stage for 15 minutes of fun with
GEICO
where you can get your photo taken with the GEICO GECKO and sign up for a beach bag filled with goodies. Plus, win other free prizes! Then swing by the GEICO exhibit space #3040 for a chance to win a $200 gift card and other prizes, all courtesy of GEICO! For a free rate quote visit geico.com.
Balloons and Things
Balloons and Things specializes in custom balloon bouquets and decor for any and every occasion or event.
Their Mission at Balloons and Things is to provide the best full decorating experience for all of our clients. Customized balloons and gifts are very personal expressions of how one feels towards another. It is their pledge and honor to create a visual protocol that can express those feelings without a doubt. None of their creations will ever be identical to another which will provide that unique design.
Be sure to check their designs out while at the show and visit them in exhibit #1037 for all your decorating needs.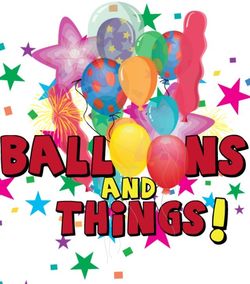 Who is Yaymaker, anyway?
Yaymaker is from the creators of the Original Paint Nite and Plant Nite.
Yaymaker offers locally crafted events where you'll laugh, drink, connect, and try your hand at something new—a new restaurant to visit, a new group of people to hang with, and always a chance to make a new creation. Their one-of-a-kind experiences include the Original Paint Nite, Plant Nite, Design a Sign, Flower Workshop, Candle Maker, and our Innovation Lab.
Their partners and hosts live to bring fun, creative ideas to life so you'll see new locations, limited-time specials, and seasonal events pop up on the calendar every week. They are adding more all the time and Yaymaker.com is where you'll be able to find them.
Grab your friends and get ready to paint, plant, tinker, and build. Come make some yay and give your week something to shout about! Visit their calendar at
www.yaymaker.com
Follow them on Social:
- Instagram: @YAYRVA
-Facebook: Yaymaker Richmond