Guest Chefs
I Heart Vegetables
Liz Thomson is the creator of the vegetarian food blog I Heart Vegetables. She enjoys sharing simple, delicious recipes with her readers and coming up with new ways to help people live a healthier life. When she's not in the kitchen, she can be found exploring the restaurant scene in Richmond, or working on her 1920's row house with her husband Alex. See more of her recipes at
iheartvegetables.com
or on Instagram at @iheartveggies.

Herbivore vs. Carnivore
Paul and Michelle from WestCoastTops have a secret rivalry. Paul thinks he makes the best chili
EVER
! Michelle, a vegetarian, has created a deliciously simple vegetarian version that rivals Paul's on every level.
Come watch them cook it out in a fun & friendly, (
but completely serious!)
competition to taste for yourself who's chili recipe could
almost
"Beat Bobby Flay" and watch who gets "Chopped"! Puns intended.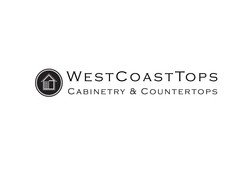 Mocktails and Munchies
Mocktails are the latest rage in the gathering of friends and family. Learn how to make a uniquely refreshing non-alcoholic drink, suitable for every age.
Pair this Mocktail with a delicious munchie to make last-minute gatherings, both time-saving and easy.
"Restaurateur, recipe developer and Williamsburg-based chef Chef K is all about using fresh ingredients to create healthful meals that don't skimp on flavor! Her book, "Phat Taste, Little Fat" shows how cutting fat and extra calories doesn't mean you have to sacrifice taste. Chef K is an expert at using simple, fresh ingredients to create what she likes to call "Yummoliciousness!" Her recipes are so delicious, it's hard to believe they are actually healthy!"
"Chef K is excited to be a part of the Southern Women's Show this year! She will be demonstrating how easy it is to make two healthy and yummolicious dishes: Ropa Vieja (Cuban Style Brisket) and her Deconstructed Sushi Bowl! Come have fun with Chef K, and then stick around for free samples and a book signing after the demo!" "Come watch Chef K make some truly easy, truly healthy, very fun, and absolutely delicious dishes this year at the SWS! Let Chef K show you just how convenient eating healthy can be, and more importantly, how yummolicious it can be!" "Join Chef K on a whirlwind culinary tour at SWS this year! First stop: Cuba with Ropa Vieja (Cuban Style Brisket)! Second Stop: Japan with a Deconstructed Sushi Bowl! Chef K's twist on these flavorful dishes is both time-convenient and healthy. Come join the fun and learn how you can make these amazing dishes at home! And don't forget the best part: Free Samples AND a book signing after the demo!"

Homemades by Suzanne
The founder of the popular eatery and catering firm, Homemades by Suzanne, has been delighting customers' palates since she opened her first shop in Ashland 37 years ago. Homemades By Suzanne has evolved into a multi-division operation with locations in Ashland and downtown Richmond. Lunch is served in Historic Ashland on Railroad Avenue and in the Marshall Ballroom Room at the John Marshall Hotel building at 5
th
&Franklin Sts in Richmond. Homemades offers full service and drop-off catering, boxed lunches, and delivered food gift baskets and trays. The website for the Ashland bakery and café is homemadesbysuzanne.com The two beautiful historic ballrooms at the John Marshall can be leased from Homemades for weddings and other events. The website is jmballrooms.com
Suzanne is a life-long resident of Richmond and Hanover County and a graduate of VCU's School of Business Administration & Management.
On the Culinary & Create Stage at 5:30 on Friday, March 20, Suzanne will present a culinary demonstration called Multiply the Fishes ~~ Three meals from one side of Salmon ~~ First is Lacquered Salmon roasted with a glaze of brown sugar, mustard and soy~~ Created from the left-over Lacquered Salmon will be Fresh Salmon Salad and Fresh Salmon Cakes with Sour Cream Dill Sauce.