Special Guests
Maksim Chmerkovskiy from ABC's hit dance competition show
Dancing with the Stars
will appear at the Southern Women's Show in Richmond on Saturday, March 21! Maks is a Latin ballroom dance champion, choreographer, and instructor. He earned a win in Season 18 of the reality dance competition with Olympic gold medalist Meryl Davis. Maks is known as the "bad boy of the ballroom," but he's a real charmer in person! Maks will reveal behind-the-scenes details of filming
Dancing with the Stars
, what it was like to grow up as a Ukranian immigrant in Brooklyn, how he achieved career success, and what others can learn from his life experience in pursuit of their own dreams.
The
ONLY
way to meet Maks up close and personal is by purchasing the
Meet & Greet Package
for his appearance, so don't miss your chance! This $39 package includes an exclusive meet and greet with Maks, a ticket to the Southern Women's Show, Women's Show reusable shopping bag, and special treat from Fred Astaire Dance Studio Richmond valued at $250. Plus, one complimentary professional photograph of you & Maks will be available for download from Butler Portraits. Limited Availability!
Chef Monica Spices up the Culinary Stage
Chef Monica is a charismatic celebrity chef, who has competed and entertained audiences locally and nationally on platforms such as Food Network's Guy's Grocery Games, Cutthroat Kitchen and a guest on Chef Jeff Henderson's Flip My Food. She hosts cooking classes for youth, hospice survivors, and families of domestic violence, executive teams, suicide prevention, churches, seniors, girl's night out, and other special occasions.
Her company, Chef Monica Blends, released its signature spice line in 2018. Chef's Spice Blends can be purchased on Amazon Prime and at the Southern Women's Show. Chef Monica inspires audiences with her personal mission of "bringing families back to the table". She loves encouraging families to cook at home more often with fresh ingredients, creating healthier eating habits. Her #Eat2LiveLonger campaign encourages families to gather at the kitchen table, eat more meals that are farm-to-fork, and create a sustainable healthy eating lifestyle. She has challenged herself to take classic southern dishes and make them a little lighter with fresh foods and fusing them with other cuisines.
Holy Angels
is about providing quality care and innovative services for the 100+ children and adults they serve – helping them reach their full potential. Since 1955, Holy Angels has been dedicated to providing loving and compassionate care, learning programs, and high-quality living opportunities through innovative and internationally recognized programs for the differently able. The array of services include residential living, day services, supported employment opportunities, medical services, physical therapy, special education and habilitation services, creative arts, recreation, spiritual opportunities and family support services.
Holy Angels is dependent on donations to operate and to provide the highest quality care to individuals regardless of their diagnosis, problems or financial status.
Chef Monica is the proud host of the Cooking Stage at the 2020 Southern Women's Show. Stop by the stage or her exhibit space to sample her delicious creations and take home great tips for your own kitchen!
NBC12's Morning Meterorologist Andrew Freiden
Andrew Freiden is NBC12's morning meteorologist. He was born in Blacksburg and raised in Reston. Andrew graduated with a degree in Environmental Sciences from the University of Virginia. He came to NBC12 from Roanoke.
Andrew will emcee The Voice of RVA Singing Competition Finale on Sunay, March 22nd.
Southern Belle Medium
Come listen to
Tamara Caulder Richardson, AKA; "The Southern Belle Medium" ™ -
give healing messages from loved ones that have crossed over. Tamara will be performing several live medium demonstrations entitled, "
Messages from Heaven,"
on the Fashion Stage. Each of Tamara's shows is different so plan to attend more than one demonstration and experience this amazing ability for yourself. Who knows, you may be one of the lucky ones to receive a personal message. Please be sure to
come a few minutes early to get a good seat
for these events. Remember to have an open heart when wanting a message. Know that the love we share in this world and the next is eternal.
Tamara's Stage Schedule:
Friday, March 20 1pm and 4pm
Saturday, March 21 10:30am and 6pm
Sunday, March 22 1pm and 4pm
Tamara Caulder Richardson, The Southern Belle Medium™, will have an exhibit booth located at #3002, in the second building in the front. She will be offering at her exhibit booth, 30-minute limited medium/life path readings (first come, first serve), IN-PERSON for ONLY $175!
Note: Up to (3) family members in a reading welcomed.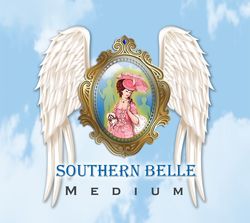 Her Vision Her Empire
Richmond indeed has hidden gems like the female-owned media brand CEO Network. CEO is nestled in the Manchester District of Richmond's Southside. Undoubtedly the organization has evolved. In 2014, Sharon Oliver decided to launch her vision of CEO Magazine with only three part-time employees. In the early days they operated out of a barn flipped guest-house in the eastern sector of Henrico County. Currently, CEO Network, LLC consist of a vast creative staff of media consultants that together cultivate over 450 business professionals in our region.
CEO Network is the umbrella company for several subsidiaries. Richmond's CEO Magazine & Pink Cosmopolitan Guide both digital and print, serve as a women's lifestyle imprint. CEO Studios, a commercial-hire studio consists of four media stages, a filming and photography studio, podcast studio, lifestyle studio & a product studio that's used for pop-up shops & "HSN styled" live streaming. Club CEO is most notable to women as a business cooperative providing a platform for networking, classes, & social gatherings that empower the everyday woman, not just the woman in stilettos but any woman can become the
Chief Executive Of her life.
Additionally, Sharon's passion includes the Tywine Network which is a growing collective of premier artisans, such as florist, event planners, chefs & caterers, wedding professionals and horticulturalists who saw the urgency in providing meaningful opportunities for networking and establishing camaraderie.
The heartbeat of the CEO Network is our visionary, publicist & media executive, Sharon Oliver. She is a television & radio personality, featured on various media platforms and podcasts. In 2020 she became a cast member of the TV show "Styling RVA" airing on Richmond's CW station. She has been seen on CBS 6, WRIC 8, & NBC 12 providing motivation and bringing to light to life changing stories impacting our communities. In 2019, Sharon was invited to speak in front of the student body in the Mass Communications Department of Virginia Union University about starting and growing her magazine business.
Sharon affirms that self-conviction, independence and strategies are the ingredients to being a successful woman doing life and owning a business. She believes that anyone can create the life they love. Sharon is committed to her vision in supporting women by catapulting platforms, products and services for creatives across the Southeastern footprint. It is not uncommon to see her hosting various experiences for a new author or creative, such as book releases, brand makeovers or launch events. Her vision of CEO has now become a launching pad for creatives such as actors, models, film makers, editors, designers & authors.
The "What's Next?" for Sharon is to produce short plays, inspirational films & promote her new book promising to be a tell all of her life challenging circumstances relating to health, faith, family & forgiveness. Her personal time consists of traveling & spending time with her children, Braxton (who resides in Germany) , Robert and Lauren who live in Henrico County.