back to last years exhibitor list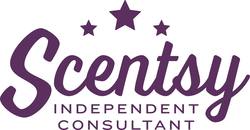 Scentsy
exhibit # 411
Scentsy Fragrance

Scentsy offers 3 ways to add fragrance to your life!

Wax + Warmer = Multilayered fragrance that unfolds over time.

Diffuser + oils = All natural immediate fragrance

NEW Scentsy GO + Pods = Portable, Cordless immediate fragrance

Three systems + over 120 Fragrances = Endless Possibilities!

Explore fragrance in every space and on every adventure!!