back to last years exhibitor list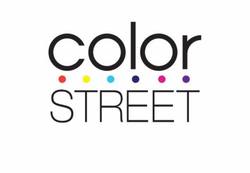 Color Street
exhibit # 402
DO YOU LOVE BEAUTIFUL NAILS? If YES, you have come to the right place!

100% REAL nail polish, easy to adhere, instantly dry, lasts up to 2 weeks, cost is just right! For approximately $40, you can get 4 manicures and 4 pedicures....that is the price of 1 gel manicure at the salon!!

**COME VISIT OUR BOOTH FOR FREE SAMPLE**

Color Street launched July 2017 and is sold through independant stylists.

100% nail polish
No tools needed
Easy to apply
No drying time
No mess