back to last years exhibitor list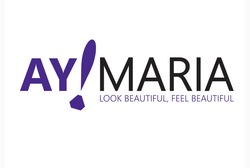 My name is Maria Gonzalez-Fox, I have worked in the cosmetic and fragrance industry for many years. My career and love of fashion caused me to start my own small business, AY!MARIA specializing in beautiful and affordable women's jewelry and accessories for all walks of life.

AY!MARIA, always accessorizing you perfectly!