FUN
Capture Your HAPPY!
This pop-up pavilion of interactive exhibits was designed with fun in mind. Nine different multi-sensory vignettes have been curated to bring out the kid in you and help you get some eye-popping selfies in the process. So get those cameras ready and capture your happy at this Ultimate Selfie Experience! Be sure to tag
#swsnashville
in all of your fun Instagram and Facebook posts!
It's Gettin' Hot in here!
Is there a fire burning? Because it is HOT! The
Local 140 Firefighters
are back and ready to heat up the runway every night at the Southern Women's Show. Cheer on your favorite hotties as they strut the stage in formalwear from Roxanna's. You can also show your support by taking home a piece of the action - your very own calender! Be sure to purchase your Hot Seat Package VIP because all proceeds raise money for the Nashville Fire Fighters Association Foundation, which supports Camp Phoenix, Box 55 Association, Nashville Fire Buffs and Firefighters That Care.
Take a Selfie in the Magic Mirror
Take the ultimate
glamorous selfie at the Magic Mirror Pics feature at the Southern Women's Show.
This stand-alone, full-length mirror has interchangeable and customisable frames. Strike a pose and be sure to share on your pictures on Instagram and Facebook using the hashtag
#swsnashville
!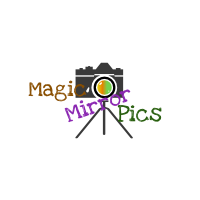 DIY Button Bar
TNT Goods
was created to spark conversations, fuel expression, and spread positive affirmations. They specialize in designing and manufacturing unique, eye-catching, and meaningful wearable art! Not only will their one of kind goods be available for purchase but you can make your own at the
DIY Button Bar
! Express your creativity!
Balloon Wall Photo-Op
Party Animals
will be creating a balloon wall feature at the Southern Women's Show for all your must-have selfies! They will also have face painting and a balloon artist onsite.
Owner
Connie Iden-Monds is a serious pro. She led Team USA to its first podium appearance in the Large Sculpture Category at the World Balloon Convention 2018. The sculpture earned third place and additionally received a gold achievement of excellence.
Fido Fashion Show
There's going to be some four-legged fur babies strutting down the runway on the Main Fashion Stage in doggie couture brought to you by
Butler Bailey Pet Services and Boutique.
If you fall in love, you're in luck ! These precious pups will be up for adoption.
Put on Your Dancing Shoes
Dance the night away with
National Dance Clubs
at the Southern Women's Show. Head to the dance floor in
Exhibit #1028
where professional dancers will be showing off various ballroom styles. You might even learn a move or two!
Big Greetings, Bigger Smiles!
Sign Gypsies
create custom yard greetings sure to please the person you're honoring. They will instantly transform your lawn into a show of love no one can forget! Sign Gypsies do the work for you - both setting up and retrieving your installation. They will have signs set up at the Show and you can learn more in
Exhibit #1422, 1424
.
Princess Meet & Greet
Be our guests at a magical performance with your treasured princesses, provided by
The Princess Party!
The enchanted performance will be held on Mother Daughter Day -
Sunday, March 29 at 2:00pm
on the
Fashion Stage!
Bring your little princesses and sing-a-long with your favorite fairytale friends. Don't forget your cameras for an opportunity to meet and pose for pictures with the princesses following their performance.