back to last years exhibitor list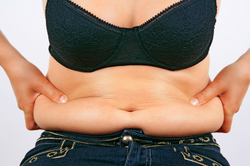 It Works! Keto Works!
exhibit # 500
Why Keto Coffee?

It has MCT oil, collagen protein, & grass fed butter. So it will rapidly breakdown fat to fuel your body and brain while boosting energy output, sharpening mental focus, enhancing mood, and satisfying hunger. Builds and restores your body's vital protein which supports building muscle.
This is not just coffee, it is coffee with a purpose

Keto Coffee.. Burns fat, gives you energy and focus. Coffee with purpose

Results from using Lash & Brown Serum from Dr. Paul Nassif from the hit show Botched.

It Works! products featured at the Emmys and now at the Academy Awards too!

Featured at the Emmys and the Academy Awards! Wrap & Lose like the Stars in Hollywood.

Used by Men & Women
Doctor Recommended
Natural and Easy to Apply

These are my results from Keto Coffee and lowering my carb intake.

My results from our Beauty Works skin care.

Neck Firming Cream by Dr. Paul Nassif

Lash and Brown Serum by Dr. Paul Nassif