back to last years exhibitor list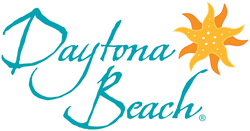 Unplug, relax and rejuvenate with a visit to beautiful Daytona Beach.

Shopping is a breeze in Daytona Beach!

Great weather, convenience and world-class golf await you in the Daytona Beach area!

Spend your days enjoying the beaches and beachfront parks, and visiting our attractions.