back to last years exhibitor list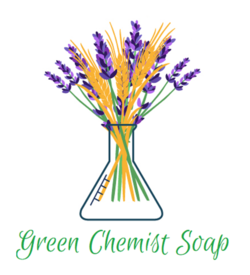 Green Chemist Soap
exhibit # 127
At Green Chemist Soap, we create natural products that promote health, joy, and healing, while being safe and effective for every skin. We use high quality, natural ingredients from sustainable sources so people of all ages and skin types can have confidence in our products, their skin, and themselves.
Pair your soap with a decorative soap dish for a stylish touch to any counter

Decorative and moisturizing soaps are easy on the eyes and easier on the skin!

Our natural beeswax lip balm is full of vitamin rich Shea butter, lanolin, and olive oils to soothe, soften, and protect!