back to last years exhibitor list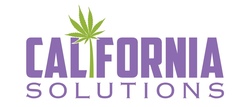 Where does it hurt?

California Solutions is committed to getting you out of pain naturally. If you are suffering from Back, Neck or Knee Pain * Fibromyalgia * Lupus * Sciatica * Arthritis * Neuropathy * Restless Leg Syndrome * Headaches * Migraines * Planters Fascitis * Nail Fungus and more. we can help.

Stop by our booth and try it for free. The only thing you have to lose is your pain! We carry CBD infused products.