CONTESTS + PRIZES
See What Happened at the Last Show!
Game Changing Fun with the Tennessee Education Lottery
The Tennessee Education Lottery is bringing game changing fun to the Southern Women's Show! Every day at 2 p.m., the Southern Women's Show will give away a special gift and a $1 Lottery instant game ticket to the first 100 guests to meet at the "Register to Win," located in the center of the show.
The Tennessee Lottery has raised more than $5 BILLION for education in Tennessee. Every time you play, a student wins! Stop by space 677 to play.
Register to Win a Prize Pack from Tanger Outlets
Visit the Southern Women'sShow Register to Win tables located at the center of the show and enter to win a great package from Tanger Outlets and some of their favorite brands! The prize pack will include a 26" rolling luggage piece and travel blanket from Vera Bradley, a Bra & Panty Set from Aerie, and a Jewelry Gift Set & Purse from Lucky Brand Jeans.
News Channel 3 and Ashley Homestore Giveaway
Enter to win furniture from
Ashley HomeStore
and a personal tour of the
WREG TV studios
. Sign up at the WREG exhibit space during the show or online anytime on the WREG.com Contests page. Winner will be announced during the 10 pm News on Sunday, March 8th.
See Yourself on TV
After you've entered our drawing, take a second to see (and share) how great you look on TV! Our special effects team puts you behind the anchor desk at News Channel 3.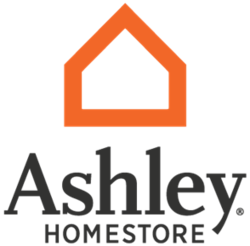 Selfies and Giveaways with WREG News Channel 3
WREG News Channel 3
is proud to be a sponsor of the 30th annual Southern Women's Show in Memphis. Come meet and take selfies with News Channel 3 on-air personalities at the WREG exhibit. Stay tuned for more details about contests and giveaways that will take place in the WREG space. Check back often for updates!
Luck Be a Lady!
Ladies, bring your lucky charms to the show.
Pick Your Purse Bingo
will be back at this year's show! Each winner gets the choice of one mystery bag. Plus, all bags will be filled with a special gift from
Q 107.5
. Could the special prize be a t-shirt, CD, concert tickets or Jewelry? Find out if you are one of the lucky ladies to call out, 'BINGO!' Check out the Fashion and Entertainment Stage schedule for game time.
Southwind Dental Care - Invisalign Giveaway!
Do you want a straighter smile, but don't want to deal with metal braces? Invisalign may be the answer! Stop by
Southwind Dental Care in space 212
to learn all about their services and what options you have to acheive your dream smile.
While you're there, enter to win their amazing giveaway - a full case of Invisalign - valued at $4,500! Package includes all Invisalign aligners and 1 retainer after treatment is complete. Make sure to enter at their exhibit space - winner will be contacted by phone after the show.
*Winner must be at least 18 years of age, must have an evaluation prior to starting Invisalign to ensure that they qualify as a candidate, treatment for winner only (non transferable), and treatment only for use at Southwind Dental Care.