HEALTH + BEAUTY
See What Happened at the Last Show!
Hair Perfection with Profashion
Straighten, flip, curl or wave – whatever the occasion, star-like locks are easy to achieve with styling tools from Profashion. Stop by their exhibit spacefor a free demo and a $20 coupon toward your purchase.
Regional One Health
Regional One Health understands that today's moms want not only a safe and healthy pregnancy and birth experience, but one in which they are empowered to advocate for what they've been dreaming of. That's why we are proud to be the only hospital in Shelby County where women can give birth with the support of Certified Nurse Midwives.
Our Certified Nurse Midwives offer expert medical care as well as education and support throughout a woman's pregnancy. They get to know patients on a more personal level and learn about their vision for the birth of their baby. Then, during labor and delivery, they serve as the mother's advocate, creating the best chance for each woman to achieve the experience she wants.
Women who work with a Certified Nurse Midwife can choose a birth with no intervention, or can opt for an epidural and/or induced labor. Certified Nurse Midwives are trained to coach a woman through the rigors of natural labor and also have prescriptive authority to offer medication. They can help women safely achieve requests like moving around during labor, having family and friends in the room and having the father actually help deliver the baby.
Because our Certified Nurse Midwives assist patients who are giving birth in our hospital, they have access to the best medical care and technology if the birth does not go as planned. Birth and pregnancy can be unpredictable, and our midwives have excellent relationships with our board-certified physicians, who can assist immediately if a woman's pregnancy becomes high risk, if a patient needs a C-section, if a baby requires neonatal intensive care, etc.
Regional One Health's labor and delivery center has a Certified Nurse Midwife on duty 24/7. Our midwives also see patients at our Kirby Primary Care and Hollywood Primary Care locations, where they provide exceptional care to women at all stages of life. You can see a Certified Nurse Midwife for your annual well-woman visits and gynecological exams, prenatal care, birth control, breastfeeding education and support, post-partum care and more.
By building a relationship with a Certified Nurse Midwife, you can improve your health and wellbeing throughout your life. Stop by our booth today for more information about this low-intervention, empowering opportunity to take care of your health!
Get a New Look with Gould's Salon Spa
Gould's Salon Spa
is a family owned full service salon and spa for the whole family. They are setting up shop at the Southern Women's Show and bringing their talents to us! Throughout the weekend they will be offering free styles (during select times), hair demos, makeovers, chalk hair color, mini facials, glitter tattoos, henna tattoos, Botox, B12 and Lipo shots, Hot Barber Shaves, and much more! Stop by their pavilion in exhibit 618 for fun, pampering and maybe even walk away with a new look!
Brighten your smile, wherever YOU are!
beaut.beautyco
makes it easy to maintain your beauty regimen while living your busy life. Whiten your teeth ANYWHERE with the most advanced teeth whitening device that plugs directly into your phone! Your beaut.beautyco whitening system can literally go with you wherever YOU are. Sitting in traffic, binge watching Netflix or traveling across the globe! Discover the beaut. in YOU!
Free Skin Cancer Screenings!
Skin cancer is the most common cancer in the U.S., affecting 1 in 5 Americans in their lifetime. When detected early, skin cancer is highly treatable. This year at the Southern Women's Show, a board certified dermatologist from
Rheumatology and Dermatology Associates
will be offering free SPOTme skin cancer screening. You can sign up in advance for the complimentary screening by
clicking here
.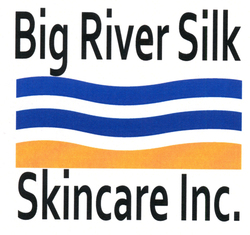 Are You a Beauty Junkie?
Come to the show for the ultimate beauty shopping experience! Whether it's lip color from
LipSense by Senegence
, or skincare and makeup from
Avon
, we have it all under one roof.
Cigna's Health Improvement Tour
Stop by
Cigna's Health Improvement Tour
for a free health screening in exhibit space #144. No appointment needed, the free screenings are available during all show hours. In just 15 minutes, you'll learn your four key numbers - Cholesterol, Blood Sugar, Blood Pressure and Body Mass Index - the indicators for conditions like high blood pressure and diabetes. A health coach will explain what your numbers mean, and discuss next steps to improve your health. And don't forget your annual checkup where you can talk with your doctor about how you're feeling, physically and emotionally. Cigna, Together, all the way!
Are You Buying the Right Supplements?
Find out the best supplements for you and if you are getting the most out of them. Join
The Vitamin Shoppe
in exhibit #675 and speak with their highly trained Health Enthusiasts, who focus on personalizing the in-store and online experience as partners on the journey to your best self. Let The Vitamin Shoppe inspire, nourish, and help you thrive every day! Stop by to engage about your health & wellness goals, receive a giveaway and enter for your chance to win a supplement prize basket.
Kiss the Pain Away
Tired of dealing with chronic pain daily? There is now a solution that is small enough to fit in your pocket, but powerful enough to manage your pain symptoms! The TrueStim Pro Wireless Model EMS/TENS is a successful device that allows TENS Therapy to help you feel better safely and effectively. Try it out for yourself at the TrueStim exhibit space.
Get Healthy?
Take the time to take care of yourself. Come to the show and learn from health professionals. Join one of the best gyms in town, get a postural spinal screening, find healthy supplements and weight loss solutions, check your vision, get "vein help", and discover the best resources for seniors. You can even find out how chocolate can be healthy!
Feeling the Look with TriimageFaces
Feeling the Look Inc. is one of the City of Memphis' rising motivational and educational organizations. Since 2015, their staff has assisted over 75 individuals to obtain the opportunity, experience, and exposure by giving women of all ages the platform to expose their talents and services to the world. In today's society, women of all ages are constantly looking for positive role models to follow and for the best ways to reveal their own talents to the world. Feeling the Look Inc. believes in inspiring, motivating, and educating on the importance of our 6 whole-self improvements: Self Love & Confidence, Mental Health, Entrepreneurship, Diversity Appreciation, and Women Empowerment to make a difference in the future.