BEAUTY
See What Happened at the 2019 Southern Women's Show!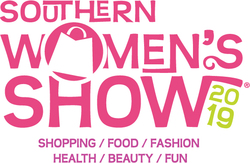 Better Vision, Better Value ®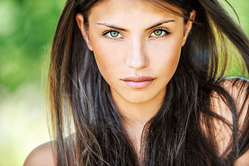 Are you ready to see things more clearly? Consider The LASIK Vision Institute® for laser eye surgery, which can correct nearsightedness, farsightedness, and astigmatism. With more than 1.3 million surgeries performed, their experienced, independent surgeons are ready to help improve your vision. Open your eyes, the world is waiting for you! Stop by The LASIK Vision Institute® exhibit in space 918 to learn more and enter to win a FREE LASIK procedure!
Pelindaba Lavender
As a premier grower of lavender plants, distiller of lavender essential oils and handcrafter of lavender products, Pelindaba Lavender is The Complete Lavender Experience®. It's wide range of personal care, therapeutic, culinary, home and pet care products - all handmade at its own organic lavender farm - are available in a unique and highly sensory retail experience in St. Augustine and Fernandina Beach on Amelia Island.
Hair Perfection with Profashion
Straighten, flip, curl or wave – whatever the occasion, star-like locks are easy to achieve with styling tools from Profashion. Stop by their exhibit space for a free demo and a $20 coupon toward your purchase.

Brighten your smile, wherever YOU are!
Looking for a visibly brighter smile?
beaut.
gets rid of stains within just 15 minutes!
Whiten your teeth wherever YOU are!
Try it out at the Southern Women's Show and let the
beaut.
experts show you how easy it is. Get up to 6 shades brighter with no harmful chemicals! Check out the take-home whitening kits, whitening pens and the new LED phone whitening light – just plug into your phone to get a whiter smile!