back to last years exhibitor list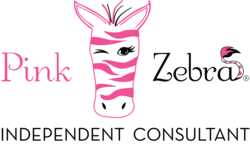 Pink Zebra
Pink Zebra changes lives through our business opportunity and ability to create personal fragrance and decor featuring easily blendable, premium soy wax Sprinkles. There is no limit to the amount of personal fragrance you can make from our exclusively designed tiny wax bead Sprinkles available in 55 fragrances. We also have a line of Supa' Clean products, which include antibacterial soaps and hand sanitizers.

Blend Bash parties are the new trend for a fun time with friends!

Embrace your home with a hug. Try our new Wallhug plug-in with our liquid Soaks fragrances.