back to last years exhibitor list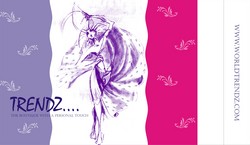 Worldtrendz LLC.
exhibit # 1104, 1106
Welcome to WorldTrendz Womens' Boutique!!!

Calling All Goddesses to relish the fabulous designs and colors from India,,,,,,Cherish the beautiful fabrics,the soft and flowy pieces to dress up for any occasion !!!!!

At WorldTrendz we bring to you from the best artist's hand made,handsewn Belly Dance Costumes and casual clothing as well as exotic jewelry////

Belly Dance Coin Scarf with over 100 coins hand crocheted on the velvet fabric....great for performers or simply to dress up for Halloween!!!

Another option in color...and you can find them in Black ,Royal blue,Hot pink,Purple....and guess what you can find them in silver and gold coins combination....

Belly Dance Costumes at a Glance!!