back to last years exhibitor list

Infinite Aloe
exhibit # 736
We believe healthy skin should be simple. InfiniteAloe is natural, effective skin care made with 100% organic aloe vera. Our aloe vera is combined with over 30 botanical extracts, minerals, and vitamins to moisturize and soothe. Clinically tested, hypoallergenic, cruelty free and nut free.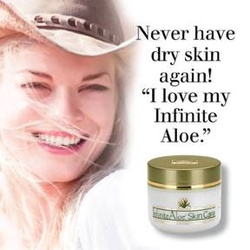 InfiniteAloe Skin Care
Infinite Aloe
Bring this coupon to our Booth for a FREE sample of our INFINITE ALOE ANTI AGING Skincare! Ask rep about our GIFTS with purchase!
Offer Expires on December 24, 2022
Never Have Dry Skin Again!