back to last years exhibitor list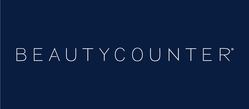 Beautycounter is a direct retail, mission-based company, a wellness brand with a bold mission to get safer beauty and personal care products into the hands of everyone.
We base our mission in three key ways:
-By creating and distributing safer high-performing products.
-Educating consumers about the need for safer products. Knowledge is power.
-Advocating for more health protective laws in the personal care industry.

We are a Certified B Corporation and the leader in safer skin care and cleaner cosmetics category. Beautycounter and its consultants lead a national movement for improved transparency and accountability in the beauty industry, including advocacy to update federal regulations that have stood largely unchanged since 1938.

As for products, we have developed and distributed close to 150 safer, high-performing products that range from skin care, color cosmetics, anti-aging, women, men, kids, baby and personal care collections.

As your personal consultants for Beautycounter we will be able to work with you one-on-one, place orders, and answer any questions you might have pertaining to products or the business opportunity.

We look forward to seeing you at the show.
Flawless in Five. A set of 6 customized high-performing products, that are easily applied in less than 5 minutes, giving a radiant, flawless face for the woman on the go.

Glowing Skin! Meet Countermatch Collection. The ultimate solution for hydrated, radiant, and youthful-looking-skin, thanks to its age-preventing and vibrancy-boosting benefits.

Overnight Resurfacing Peel. Goodnight dullness. Good morning glow. Promotes radiance and smoother skin. Reduces pore size, fine lines, and dark spots.