FASHION
See What Happened at the 2019 Show!
SHANI AMARA Jewelry Collection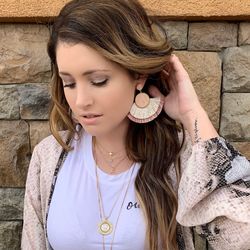 SHANI AMARA
is a creatively and carefully curated jewelry and accessories collection. Shani's vision for her line is based on affordable eye-catching looks. Whether it be delicate layers of gold, unique statement earrings, a large druzy necklace, or vintage inspired crystal pieces. She loves it all and wants her marvelous customers to have it all at an attainable price. Shani's style has become very eclectic over the years so she wanted my line to reflect that. So no matter your style you are sure to find something you love!
NASHONA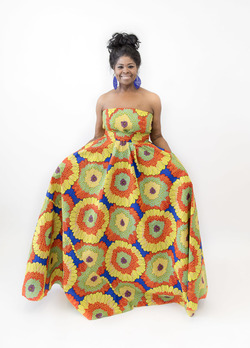 NASHONA is a fashion forward women's clothing line that specializes in collaborating modern styles handcrafted with vibrant African fabrics from Tanzania. A portion of all sales goes to benefit the Shalom Orphanage in Karatu, Tanzania. NASHONA, ("I sew" in Swahili), was created by Lilian K Danieli, a Tanzanian native who resides in North Carolina. Lilian established the line in 2012 with the goal of serving her community and merging two different cultures by providing traditional African prints in modern silhouettes for a unique statement. NASHONA's success is attributed to a loyal team of local Tanzanians, retailers and brand ambassadors who share Lillian's vision of fashion and philanthropy.
Beachy Vibes with Mermaid Cove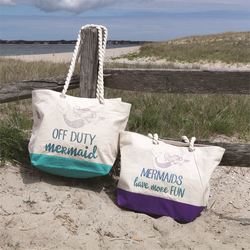 Mermaid Cove is a unique boutique offering clothing in sizes Small through 3XL, jewelry, shoes, accessories, garden/home decor, and more! Many of their products are proudly made in the USA. With new arrivals coming in daily, the Mermaid Cove is the perfect place to shop for yourself or for that special someone in your life.
With the help of
Mermaid Cove
you can feel those warm beachy vibes no matter what time of year it is. Filled with original fashion designs and coastal-inspired décor, you're sure to find a treasure in every corner.
Jewelry with Purpose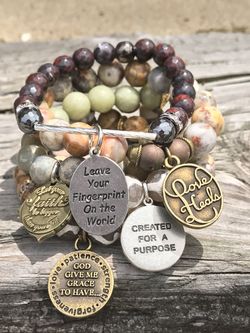 Whispering Prayer®
is a jewelry line that started as a labor of love by two sisters Shannon and Kelly. They found that whispering prayers while beading bracelets made them feel closer to God.
Each piece is prayed over three different times. While they string the beads, they recite the Serenity Prayer. As both ends of the bracelet are knotted together, the following Whispering Prayer® poem is recited: With each bead I string, my thoughts are meant for you. When the knot is tied, may my whispered prayer see you through. Finally, a devotion is said over each individual piece of jewelry. Each day customers write to tell about how Whispering Prayer® Jewelry has been a blessing, whether they were given the gift of prayer or they have wrapped themselves in prayer.
Philippians 4:6 says, "Don't worry about anything; instead, pray about everything. Tell God what you need, and thank Him for all He has done."