PRIZES
See What Happened at the 2019 Show!
The Hottest New Phone Accessory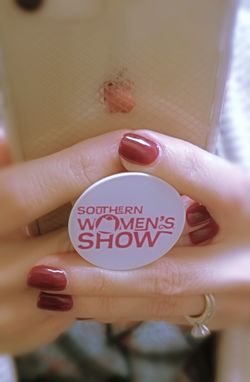 The first 100 guests in line each morning will receive a Southern Women's Show popsocket! Text with one hand, snap better photos, and stop phone drops all while showing off your love for the Southern Women's Show! Hurry - these won't last long!
Mother Daughter Day Presented by Southern Biscuit
In the South and at the Southern Women's Show, we know that great taste is mandatory. Southern chefs love Southern Biscuit's Self-Rising Flour, and Formula L Biscuit Mix and now you can sample it at the show! All three days, taste delicious creations made with Southern Biscuit in exhibit space #1452. Plus, be one of the first 100 in line on Mother Daughter Day Presented by Southern Biscuit and get a FREE Picture Frame!
Queen for a Day
Register to Win the Carolina Renaissance Festival
Queen for a Day Experience which includes: Complimentary Admission for 2 adults and 2 children; VIP Parking Pass; Complimentary Costume Rental for 4; Complimentary Souvenir Tiara or Flower Garland; VIP Seating at the Joust for guests; Joust in Winner's Honor.
Show your Southern Women's Show ticket stub at the Carolina Renaissance Festival Box Office and SAVE $15 with a Free Child Festival Admission for ages 5-12 (under 5 always free)!
Food Lion Great Giveaways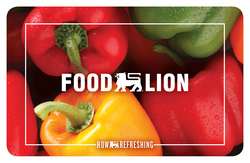 Register to Win a
$250 Gift Card to Food Lion
. Register for this and other Grand Prize Giveaways at the show.
Win a Trip for Two to the CMA Awards
It's time to
FIND NEW ROADS™
with
Chevrolet
, the Official Vehicle Sponsor of the Southern Women's Show. No matter if you are looking for versatility, exhilarating performance or exceptional efficiency, Chevrolet has the perfect vehicle for your life's adventures. Receive a
$10 Gift Card
when you take a
Test Drive
Saturday or Sunday and you'll be entered for a chance to
win a trip for two to the 2019 CMA Awards
. Be sure to stop by and
FIND NEW ROADS™ with Chevrolet.
Kendra Scott Giveaway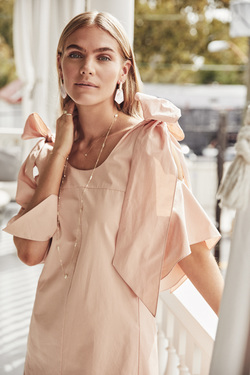 Kendra Scott
is a leading fashion accessories brand that boasts a thriving web business and has over 90 namesake stores across the country, one of which is in Charlotte, NC at South Park Mall.
They are a brand that celebrates a close-knit community, a giving heart, and a colorful confidence; and were founded on the mantra "Family, Fashion and Philanthropy." As their brand has grown, they have continued to hold philanthropy as one of their core values. Last year alone, they raised over $4.5 million for local charities through their Kendra Gives Back programs.
Kendra Scott is excited to help celebrate women at the Southern Women's Show by providing a suite of jewelry from their latest collection.
Stop by the Register to Win table all weekend long to enter for your chance to win! The winner will be contacted directly.
Staycation - Explore the Queen City!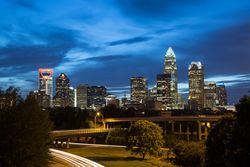 Register to win a STAYcation at the show! A lucky winner will receive a one night stay at the
Westin Uptown
and dinner for 2 at Fahrenheit. Plan a night away in your own city to explore and enjoy everything that the Queen has to offer!
Southern Women's Show Bingo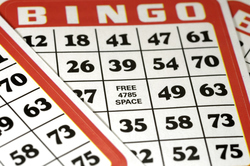 Join us at the Spotlight Stage on
Sunday, August 25 at 3:30pm
for a few rounds of
Southern Women's Show Bingo
. The lucky winners will receive $20 in show bucks for the first two rounds. In addition to show bucks, the grand prize winner will also receive a special Southern Women's Show Prize Pack.
Plan a Dream Vacation

Spin the wheel to receive a discount of $100 or $200 off your next vacation in the Diamond Resorts exhibit. You could even win a free cruise!
Victoria Berkeley Beauty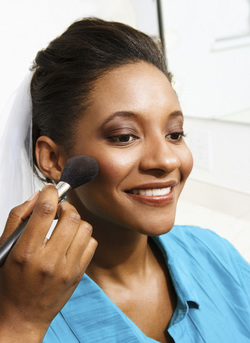 Victoria Berkeley
will give away a free makeup demo class valuing up to $500. This class will demonstrate a full face application from start to finish on the perfect daytime look. The lucky winner can use this prize hosting ladies day makeup party.
"6 Week Shred" Ultimate Fitness Package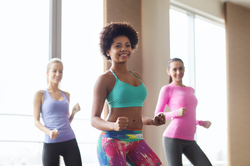 Alexa Robertson Fitness
is giving away one "6 Week Shred" Ultimate Fitness Package at the Southern Women's Show. The 6 Week Shred is a complete online workout and nutrition plan designed for busy women on-the-go! The package includes one 6 week shred session, shredding in the kitchen & cookbook, 6 week shred t-shirt, one collagen starter kit from Vitauthority, one digestive support bundle from Vitauthority and a one-on-one consultation. The entire package is valued over $500! Stop by exhibit space #163 for your chance to enter.