Beauty
See What Happened at the 2019 Show!
Wish Away Your Wrinkles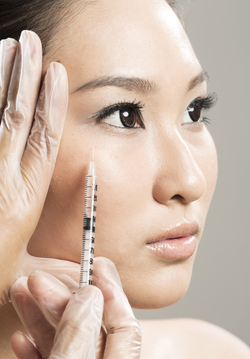 DeNovo Aesthetics
is performing Botox injections at the show at exhibit space #428 & 429. Thanks to technology, they are able to bring their standard of care with them wherever they inject. Each treatment is performed by one of their certified Botox Injection Specialist (RN/BSN) and is overseen virtually by Dr. Castillo or Dr. Appleton, who each has over 20 years of experience administering Botox. Stop by their exhibit to smooth your fine lines and wrinkles, and acheive that youthful glow that you deserve!
Your New Favorite Spa Experience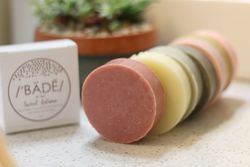 /BÄDE/
, the phonetic spelling for body, is an all-natural handcrafted spa product line.
Let me help you have the best at home spa session using products from the /BÄDE/ line. Formulated for sensitive skin, each product is made in small batches using 100% all natural skin loving ingredients. Your spa experience is waiting for you, grab yours today.
Magnolia Bath Co.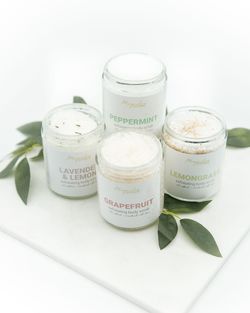 Magnolia Bath Co.
is a woman owned business were they specialize in a variety of handcrafted, all-natural and sustainable bath and body products. They also create custom favors for baby showers, weddings, birthdays and corporate events. At the Southern Woman's Show, they will be featuring all of their best selling products from bath salts to scrubs - infused with relaxing aromatherapy scents, to include but not limited to lavender-lemon, grapefruit, and lemongrass - just to name a few.
Belk Beauty Experts
Belk
department stores will be bringing in their beauty experts from
Elizabeth Arden Beauty, Benefit, Clinique, Coty Fragrances, Elizabeth Arden Fragrance, Lancome, L'Oreal, and Parlux
to help you uncover the look that's right for you. Get secret tips to update your look and choose the colors that flatter your face. Pamper yourself with a makeover, a new lipstick, or a fresh new eye shadow from your favorite designer!
Life's Too Short To Not Have Pretty Nails
Peppi Gel
is a USA-made dip powder, owned by two women entrepreneurs. Peppi Gel is the most innovative at-home nail system on the market. It is as easy to apply as a traditional polish but dries as a hard gel polish with NO UV light. See their live demos the Spotlight Stage daily and in their exhibit!
Hair Perfection with Profashion
Straighten, flip, curl or wave – whatever the occasion, star-like locks are easy to achieve with styling tools from
Profashion
. Stop by exhibit space #1529 for a free demo and a $20 coupon toward your purchase.
Brighten your smile, wherever YOU are!
Looking for a visibly brighter smile?
beaut.
gets rid of stains within just 15 minutes!
Whiten your teeth wherever YOU are!
Try it out at the Southern Women's Show and let the
beaut.
experts show you how easy it is. Get up to 6 shades brighter with no harmful chemicals! Check out the take-home whitening kits, whitening pens and the new LED phone whitening light – just plug into your phone to get a whiter smile!
Tori Belle Cosmetics
Liner...Lashes....Boom! It really is as easy as that to get the perfect set of lashes. Let the experts from
Tori Belle Cosmetics
show you this game changing magnetic eyeliner. It is the easiest and fastest false eyelashes you will ever wear. Just apply the liner, apply the lashes and you're done. Their waterproof, smudge proof liner lasts all day and are for all ages. Visit Linda and her team in space #1359.
Butter and Scrubs by Cheryl Lynne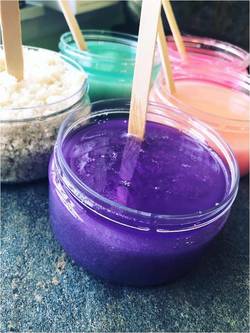 Cheryl Lynne is the creator of
Butter and Scrubs Spa
products. As a skin specialist based out of Winston Salem, NC her prodcuts are handmade and created to help her clients struggling with dry skin by using natural and organic ingredients. Stop by her exhibit at the Southern Women's Show and check out her line of handmade natural and organic skin care and hair care products that include handmade soaps, body butter, body scrubs, body oil, beard and hair products, and handmade fragrances.