Special Days and Promotions
See What Happened at the 2019 Show!
Celebrating Women in Education
The Southern Women's Show salutes teachers and school staff for everything you contribute to our community. We're offering
free admission
to teachers from pre-school to 12
th
grade for the entire show! School staff member or student teacher in training? You get free admission, too. Grab a friend, bring your school ID, and enjoy a full weekend of fun on us. We're grateful for all you do.
School Supply Drive
Did you know 1 in 2 students in our community come from families who are struggling to make ends meet? On average, teachers spend upwards of $1,000 of their own money every year in order to supply their students and classrooms.
Classroom Central
provides free school supplies to more than 127,000 students and their teachers in nearly 200 schools across six school districts. Classroom Central has distributed over $60 million worth of free school supplies since opening their doors in 2002 and the Southern Women's Show wants to help.
Bring a school supply item listed below to the box office at the show and receive $3 off of the door price admission.*
Pencils
Notebook Paper
Composition Notebooks
Highlighters
*Discount cannot be combined with any other discounts or coupons.
Friday is Walgreens Day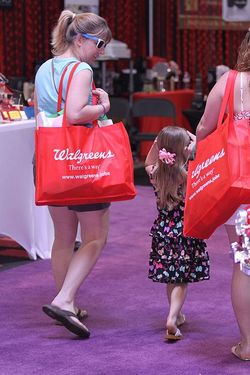 Join us on Friday for
Walgreens
Day at the Southern Women's Show! Walgreens will award hourly gift cards to lucky winners who register. Although, Walgreens Day is just one day, you can still visit the Walgreen's exhibit space all three days of the show! There you will find all things beauty from your skincare regimen, to your favorite cosmetics and beauty brands. Be sure to stop by for product samples and coupons. You will find it all at the corner of Happy & Healthy.
Feeling Beautiful
Let the
Walgreens
beauty consultants help you discover what makes you feel beautiful. Stop by to pick up a free swag-bag filled with awesome samples and coupons. Hurry - supplies are limited.
Girls Night Out
Join us
Friday, August 23 from 4-7pm
for a special
Girls' Night Out
. Grab your girlfriends and enjoy a cocktail, awesome prizes, shopping and the firefighter fashion show all under one roof! Admission is $4 after 4pm. Happy hour doesn't get any happier than this!
Complimentary Cocktail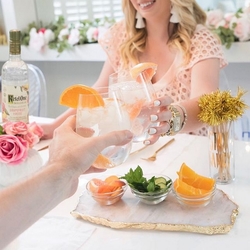 Celebrate
Girls Night Out
with the new
Ketel One Botanical
, vodka distilled with real botanicals and infused with natural fruit essences and made with real ingredients - no sugar, no artificial sweeteners and no artificial flavors. Check back soon for a coupon to receive a
complimentary cocktail for Girls' Night Out on Friday from 4-7pm.
Southern Women's Show Dash for Cash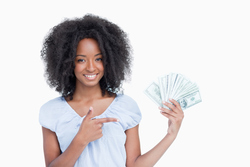 Beasley Media Group
will host a
Southern Women's Show Dash for Cash
on Friday, August 23 from 4pm-6pm. Listeners from all four of their stations - KISS95.1, K104.7, V101.9 and 103.7FM – are invited to participate in the chance to win a $1000 grand prize with $500 including Show Bucks. Listeners will be encouraged to register on show site from 3-4pm at the station's table in the lobby. People will register in teams of two people. The registration will take place on Friday, August 23 at the show from 3-4pm. On the date of the event, teams will arrive at a pre-determined location at a specific time to receive their first clue and the race around the show officially begins. From there, teams will receive additional clues at 10-15 pre-determined exhibits. The first team to arrive at the final destination is the winner!
Saturday is Mother Daughter Day Presented by Southern Biscuit
In the South and at the Southern Women's Show, we know that great taste is mandatory. Southern chefs love Southern Biscuit's All-Purpose Flour, Self-Rising Flour, and Biscuit Mix and now you can sample it at the show! All three days, taste delicious creations made with Southern Biscuit in exhibit space #1452. Plus, be one of the first 100 in line on Mother Daughter Day Presented by Southern Biscuit and get a FREE picture frame!
Queen City Sing Off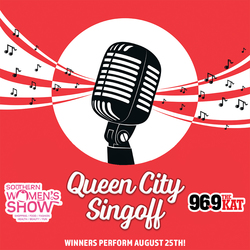 iHeartMedia -
96.9 The Kat, 103.9 The Lake ad HITS 96.1 - is looking for Charlotte's next big local talent at the
Queen City Sing Off
. You think you can hold a tune like Carrie Underwood or hit the high notes like Mariah Carey? Then, YOU should submit your videos and prove why you need to take center stage at the Southern Women's Show on August 25 at the Charlotte Convention Center. Please submit video submissions July 8-19. The voting will take place July 20-August 4. The Southern Women's Show will choose a winner from the top five videos with the most votes!
Ladies of Distinction Hat Fashion Show
Radio One Charlotte
will present the
Ladies of Distinction Hat Fashion Show
on Sunday, August 25. Chirl Girl and Melanie Pratt will encourage listeners to be present for the hat fashion show, especially for the opportunities to buy these beautiful hats right off of the models. This is one exciting event that you won't want to miss!