back to last years exhibitor list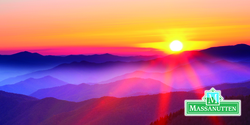 Massanutten
Massanutten Four Season Resort and Spa…
It is one of the best kept secrets in Virginia.
Enjoy the day with an Aromatherapy Massage and Cocoon Wrap, or the Seaweed Wrap and Massage. There are so many body treatments to choose from. We even offer classes in nail care, massage and reflexology. You are sure to end your day feeling refreshed and pleasantly relaxed.
Feeling active?
There are 7,000 acres to explore!