back to last years exhibitor list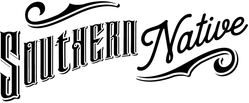 Southern Native
exhibit # 850, 852, 854
Southern Native is a southern life+style mobile boutique out of Denver, NC (at LKN). We have a brick and mortar and also operate a mobile boutique with women's fashions up to 3X, jewelry, gifts and even our own private brand.

You can check us out at www.southernnativebrand.com.

We are southern women and our brand is perfect for the Southern Women's Show!!


'Love Your Accent' our trademarked tagline you'll find on our SN branded items

theROADSHOW, a mobile boutique, will be onsite @ SWS

We're three sisters from Denver, NC, where we create the SN brand items