Special Days and Promotions
Celebrating Women in Education
The Southern Women's Show salutes teachers and school staff for everything you contribute to our community. We're offering free admission to teachers from pre-school to 12th grade for the entire show! School staff member or student teacher in training? You get free admission, too. Grab a friend, bring your school ID and show it at the Box Office to enjoy a full weekend of fun on us. We're grateful for all you do.

Saluting Nurses, Doctors,Police, Fire and Rescue
Saluting Nurses, Doctors, Police, Fire and Rescue - FREE admission all weekend with ID at the Box Office. Visit the Box Office and show your ID card to receive one free admission.
Fewer Calories Than a Glass of Wine!
Celebrate Girls Night Out with the new Ketel One Botanical, vodka distilled with real botanicals and infused with natural fruit essences and made with real ingredients - no sugar, no artificial sweeteners and no artificial flavors. Sample three delicious varietals including Peach & Orange Blossom, Cucumber & Mint, and Grapefruit & Rose at the Southern Women's Show.

Craving a dessert cocktail? We've got you covered with Baileys Almande, the delicious dairy-free almond milk liqueur, perfect for a light-tasting treat. Try three varietals of indulgent Baileys.
Mother Daughter Day Presented by Southern Biscuit
In the South and at the Southern Women's Show, we know that great taste is mandatory. Southern chefs love Southern Biscuit's Self-Rising Flour, and Formula L Biscuit Mix and now you can sample it at the show! All three days, taste delicious creations made with Southern Biscuit in exhibit space #2133 and 2135. Be one of the first 100 in line on Sunday for Mother Daughter Day Sponsored by Southern Biscuit for a special gift!
Coastal Credit Union Day
Celebrate Coastal Credit Union Day on Saturday. Guests will be greeted by Coastal Credit Union staff as they enter the show.. Then join them at the Spotlight Stage at 1pm for The Total Package: Tips On Money Decisions You Make Everyday.

Val Chmerkovskiy of Dancing with the Stars
Fan favorite, world champion dancer, and reality star Val Chmerkovskiy of Dancing with the Stars will be appearing at the Southern Women's Show in Raleigh on Saturday!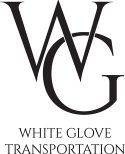 Discount Tickets Available at Harris Teeter!
Discount tickets for the Southern Women's Show can be purchased for just $9 at Harris Teeter starting May 27. Click here for a list of participating locations.