back to last years exhibitor list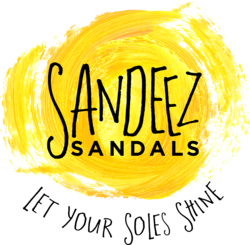 Sandeez Sandals
exhibit # 320
Sandeez is a fresh, new shoe brand that's designed in North Carolina by women, for women.

Having spent most of her life chasing adventures, first as a whitewater rafting guide and then as a professional firefighter, Sandy knows a great deal about adventure and living life to the fullest.
After a career ending injury, she found herself with neither job nor adventure.

And so was born Sandeez Sandals, the sandal for chilling and thrilling!
Womens hand woven rope sandals