back to last years exhibitor list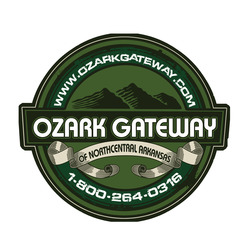 Ozark Gateway Tourist Council
exhibit # 548
Welcome to the Ozark Mountains and the sights, sounds, music, festivals and outdoors activities that visitors from all over the world say make this region one of the most special on earth.

Here on OzarkGateway.com, you'll find easy access to everything you need to know to plan a trip and enjoy the year-round splendor as only the Ozarks can supply it. In our busy world, it's sure nice to have a place that moves a little slower, where people are friendly, laid-back and relaxed. It won't be long before you and the mountains and its people, places and activities feel like old friends.


Enjoy an exciting kayak trip in the beautiful Ozark Mountains of North Arkansas.
Arkansas Dept. of Parks and Tourism
The Ozark Gateway Region scenic beauty above and below the ground. Discover all the beautiful destinations in the area by visiting www.ozarkgateway.com
Arkansas Dept. of Parks and Tourism