Guest Chefs
See What Happened at the 2019 Southern Women's Show!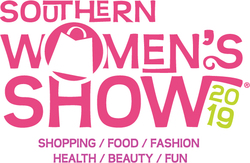 Chef Chad Cherry
Chef Chad Cherry's journey in the culinary field began after his diagnosis with Type 2 Diabetes. After completing a bike tour around the State of Florida, Chef Chad realized how many communities were suffering because of food inequality and founded Bring Organics Back as an answer to the issues he witnessed. He has been personal chef to a number of celebrities and also had the honor of feeding President Barack & Michelle Obama. He is a regularly featured Chef at the Food Network and Cooking Channel South Beach Wine and Food Festival. On Saturday, October 19th Chef Chad will appear on the Culinary & Create Stage. He'll use ingredients available for purchase at Winn-Dixie to show you how to make healthy meals in just 20 minutes
Chef Laura
Laura's food design has been recognized at many fancy events and has dazzled a lot of people, governors and such. But the most impressive accolade she's ever received is First Runner Up in her hometown beauty pageant when she was 16.
Outside of cooking, hosting, and party planning, Laura can be found organizing a women's meeting at church, getting wicked sunburns, making frequent stops for Wendy's Frostys, re-decorating her mantle, listening to iTunes French lessons, and her most favorite of all- enjoying her hubby Matt's Famous Pimento Cheese on Captain's Wafers.
When Laura is not creating amazing food for her clients, she can usually be found refolding towels, watching NatGeo Wild, not sharing her French fries, and fussing about bugs. She routinely dances in her socks around the kitchen with her 5 year old daughter, AnnMarie.
She of course loves the usual things – cooking, decorating, meeting people, taking long walks on the beach, reading trashy romance novels, cheese on everything, and Disney princesses.
If you are in for boutique catering or cooking lessons and want to work with an awesome person – Call Chef Laura. She has a dream team of cooks and servers to make your event Perfect! And will charm your friends with her witty wild side.
Eat Local, Drink Local, Be Local
I Know Jax is a local TV show and website focusing on fun things to do in our area, especially when it comes to local food, craft beer and cocktails as well as festivals and events. We support local businesses and everything that gives Jacksonville its local flavor.

Join them on the Culinary & Create Stage as they host Sarah Copeland from Craft; Shaine Berndt from Berndt Ends Bbq; Kathy Godwin with Kathy's Table and Garrett Ley with The Fish Company.

Their TV show airs on CW 17 Jacksonville on Sundays at 6.30 PM. In addition, they do a lot of online video production, including a weekly Facebook Live show .

To stay in the know, subscribe to the Insider and you will get the latest info sent directly to you on Tuesdays.

I Know Jax - Eat Local, Drink Local and Be Local.
Chef Garrett Ley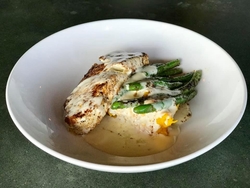 Chef Garrett Ley
was born and raised in the beaches of North Florida. He's been working for the Pinners for 15 years! He was there for the opening of The Fish Company and has worked his way up to Chef & Kitchen Manager. You can get a taste of this first class seafood restaurant when Chef Ley appears on the Culinary & Create Stage on Friday at 3:30pm. A special thanks goes out to iKnowJax.com for bringing this presentation to the Southern Women's Show.
Kathy's kitchen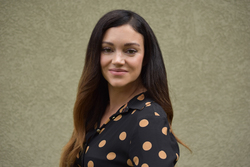 Locally sourced and freshly-prepped gourmet meals, cold-pressed juices, and desserts available from three different locations in Jacksonville.
Kathy's Kitchen
is 100% gluten & dairy-free, and all recipes are prepared without soy or refined sugar. You can also receive delivery twice per week to your home, office, or neighborhood gym.
Chef Sarah Copeland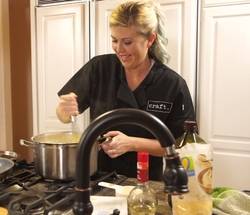 Chef Sarah Copeland
of Craft joins us to prepare Maple Bourbon Pecan Pie, the perfect addition to your holiday menu. Chef Sarah regularly hosts beer pairing dinners and events at local breweries and caters large and small events throughout the First Coast area.