Special Guests
See What Happened at the 2019 Show!
Val Chmerkovskiy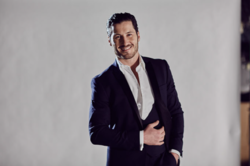 Fan favorite, world champion dancer, and reality star
Val Chmerkovskiy
of
Dancing with the Stars
will be appearing at the Southern Women's Show in Charlotte! Chmerkovskiy is a two-time winner of the hit ABC celebrity dance competition, as well as a two-time World Latin Dance champion and 14-time U.S. National Latin Dance champion. He is also the author of "I'll Never Change My Name: An Immigrant's American Dream from Ukraine to the USA to
Dancing with the Stars
, which chronicles the failures and successes that have shaped him, from his early life in Ukraine to immigrating to the U.S. to his ascent to pro dancing stardom.
Chmerkovskiy will appear
Saturday, August 24 at 1pm
on the
Novant Health Entertainment Stage
to share the behind-the-scenes details of filming
Dancing with the Stars
, what it was like to grow up as an immigrant in Brooklyn, how he achieved career success amidst the ups and downs, and what others can learn from his inspirational life experiences in pursuit of their own dreams. A fan meet-and-greet will follow.
Super fans can purchase a special Meet & Greet Package that includes a photo and autograph of Val, a special lanyard, SWS reusable shopping bag, a copy of his book, dance session package (value of $100) from Matthews Ballroom and reserved seating
here
.
**Food Lion Exclusive** Taylor Hicks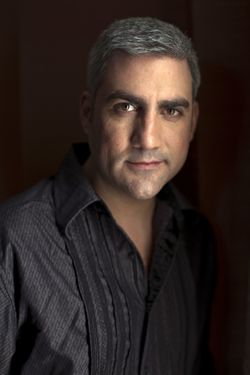 **Food Lion Exclusive** Taylor Hicks
, one of the most beloved and popular American Idol winners of all time, appears at the Southern Women's Show on the Food Lion Kitchen Stage Saturday, August 24! From the start, Hick's material on the mega-hit singing competition show set him apart, with his unique take on Southern soul, country, R&B, and blues. There were 64 million votes cast, nearly 37 million American viewers and more than 200 million viewers worldwide that tuned in to crown Hicks the season five winner of American Idol. In addition to performing, Hicks currently hosts "State Plate" on INSP (Inspiration Network).
Muggsy Bogues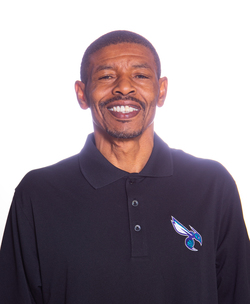 Tyrone "Muggsy" Bogues
was born January 9, 1965, in Baltimore, Maryland. During his high school junior and senior years, Dunbar won 59 consecutive games and was ranked as one of the top high school team in the United States. He graduated from Wake Forest where the school retired his jersey number. Muggsy was selected 12th in the first round of the NBA draft by the Washington Bullets. For seven years he led the NBA in assist to turnover ratio, and retired from the NBA as the 16th All Time record holder in history for assists. This will bring clarity to how he got the nickname "The Human Assist." He gained plenty of attention with his unique ball handling skills; he could maintain a legal dribble so close to the ground that his knuckles dragged on the floor; and with his high jumper range 44 inch leaps on the court.
The Charlotte Hornets drafted Muggsy, where raised his points-per game average to ten in the 1992-93 season and helped lead the Hornets to their first ever appearance in the NBA playoffs. They made the playoffs again in 1995. From there Muggsy played two seasons with the Warriors, and then signed as a free agent with the Toronto Raptors, taking them to their first playoff series. This is where he would essentially conclude his career. Since leaving the NBA, Muggsy works with his nonprofit Always Believe Inc based in Charlotte, NC where he resides with his family. Muggsy is a public speaker and an Ambassador for the NBA traveling the world educating youth.
Meet Muggsy in The Dapper Doughnut exhibit space # 647, 746 on Saturday, August 24.
Varsha Mathur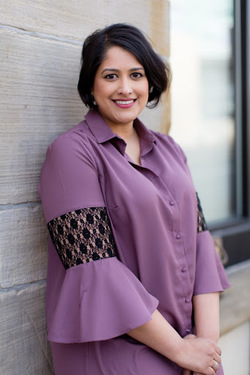 Varsha is a dating coach who lives by the principles of her business,
Luxe: Life Unleashed by an Exceptional Existence.
Using her background in law, business, and nonprofit leadership, she is able to enhance the positive accountability experience with her Luxe in Love™ Coaching Program and help women find love. Catch Varsha on the
Spotlight Stage daily at 1:30pm
as she presents
Dating and Relationships for Today's Woman.
She is also offering free coaching sessions at her exhibit space #1534 at the times listed below.
Friday: 12:30pm & 3pm
Saturday: 12pm & 2pm
Sunday: 2pm & 3:30pm
Making Magical Memories with your Favorite Fairytale Princesses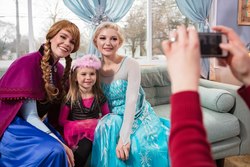 Be our guests at a magical performance with your treasured princesses, provided by
The Princess Party!
The enchanted performance will be held on
Saturday, August 24 and Sunday, August 25
on the Novant Health Entertainment Stage. Bring your little princesses and sing-a-long with your favorite fairytale friends. Don't forget your cameras for an opportunity to meet and pose for pictures with the princesses following their performance.
Southern Belle Medium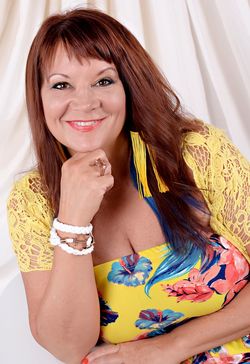 Come listen to
Tamara Caulder Richardson, AKA; "The Southern Belle Medium" ™ -
give healing messages from loved ones that have crossed over. Tamara will be performing several live medium demonstrations entitled, "
Messages from Heaven,"
on the Fashion Stage. Each of Tamara's shows is different so plan to attend more than one demonstration and experience this amazing ability for yourself. Who knows, you may be one of the lucky ones to receive a personal message. Please be sure to
come a few minutes early to get a good seat
for these events. Remember to have an open heart when wanting a message. Know that the love we share in this world and the next is eternal.
For more information on The Southern Belle Medium's appearance at the show,
click here
.
"Messages from Heaven" Showtimes:
Friday, August 23
11:00-12:00 noon – Fashion Stage
1:00-2:00 pm – Fashion Stage
3:30-4:30 pm – Spotlight Stage

Saturday, August 24
11-12:00 noon – Fashion Stage
1:30-2:30 pm – Spotlight Stage

Sunday, August 25
11:00 am-12 noon – Fashion Stage
2:30-3:30 pm – Spotlight Stage
Note: Arrive early to get a good seat. Audience members are not guaranteed a reading but can book a private session on Tamara's website. Readings are completed over Zoom.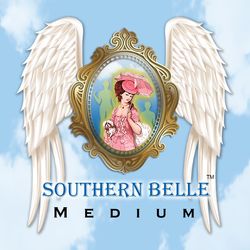 Sarah Lee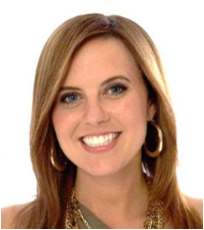 Sarah Lee
is a Carolina girl from King's Mountain. She started out her radio career as an intern with Ace & TJ show before moving to New York City to be the morning show co host with Nick Cannon. She has since gotten married and had two sons, Bear (5) and Zion (6 months). After a few years in Nashville, she and her family are back in Charlotte and she is ecstatic to team up with Paul Schadt! Come see Sarah host the Queen City Sing Off on Sunday, August 25 at 12pm.
Chirl Girl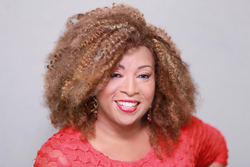 Chirl Girl
'The Queen of Fun' is now on Old School 105.3FM. Listen on Sundays 10a-3p on your radio or catch her online via http://www.OldSchool1053.com. You will have your chance to meet Chirl Girl at the Southern Women's Show on Sunday, August 25 at 1pm as she hosts the Ladies of Distinction Hat Fashion Show.
Melanie Pratt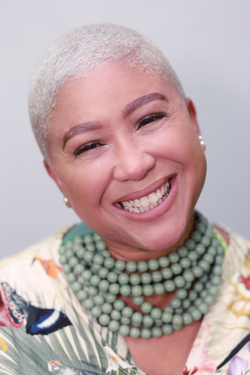 Melanie Pratt
began her career in radio when she joined the on-air staff at Praise 100.9 in 2006. She is a three-time Stellar Award nominee for Gospel Announcer of the Year, a preliminary judge for BET's hit show Sunday Best, and has been recognized in Who's Who in Black Charlotte. In 2013, she was an inaugural recipient of the Stellar Woman of Gospel Award for her contribution behind the scenes in the gospel industry. In 2015, she was awarded the 1st Melvin Crispell Gospel Heritage Award and was recognized as one of ten Most Influential Radio Personalities by the Gospel Music Industry Round-up. And in 2016 she was awarded Radio Show of The Year by the Queen City Music Awards. Catch Melanie at the Southern Women't Show as she hosts the Ladies of Distinction Hat Fashion Show on Sunday, August 25 at 1pm.
Melany Myers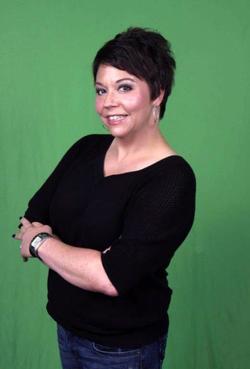 Melany Myers
is a Gastonia native and has spent most of her life here in North Carolina. Melany has worked in radio for 20 years, with 10 of those years spent co-hosting morning shows. Her radio career has been spent in Charlotte, NC, and Columbia, SC. She will be hosting the Firefighter Fashion Shows on Friday and Saturday nights at 5:30pm at the Southern Women's Show.
Author Kathleen Fitzgerald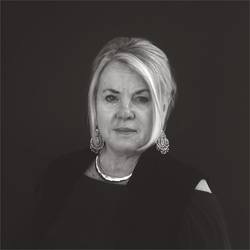 Kathleen Fitzgerald
grew up on Long Island, New York and graduated from the Pittsburg School of Interior Design. She credits that training for honing her eye for the simplicity and mystery of black and white photography. As a young wife, and mother of two children, she found herself in the darkroom more than the kitchen. She spent many months discovering the effects of different kinds of film, camera settings and the chemical process.
She moved to Japan when her husband took a job transfer. She traveled all over Asia photographing the beauty of the terrain, but more than that, she loved capturing the faces of people she met. Upon returning to the United States, she lived in Connecticut and began studying in New York at the School of Visual Arts and the International Center for Photography. After graduating from the portraiture program at SVA, one of her professors advised her to start combining her photography skills with writing. Along with starting her own photography business, she documented the work of many charities in New England for the Near and Far Aid Association. She spent two years going to domestic violence centers, homes for the specially challenged, homeless shelters, and after school programs. Her photographs provided an artistic and sympathetic reference to bring light to urgent causes.
Kathleen's first book was, Divas, Dames & Dolls: A Celebration of the Female Spirit. It's inspirational tone and poignant photographs, showed that women of a certain age were ageless in spirit and determination. She travelled around the country doing lectures and appearing on TV and radio talking about the women featured in the book. Her second book, Soaring Spirits, the Female Quest for Vitality and Victory, was commissioned by the pharmaceutical company, GlaxoSmithKline. It was a testimonial of the strength and fortitude of women who had participated in the National Senior Olympic Games. With a forward by Olympic skater, Peggy Fleming, it provided inspirational motivation for women of all ages to keep active and fit.
Fitzgerald's third book, released in February 2019, is Solo: A Celebration of Women Living on Their Own. It's about women who have never married, or those who are divorced or widowed. These women tell their stories about being on their own with honesty, wit, and grace. Fitzgerald will make an appearance at the Southern Women's Show on Saturday, August 24th at 2:30 pm on the Spotlight Stage. Please go to
KathFitz.com
for more information.