back to last years exhibitor list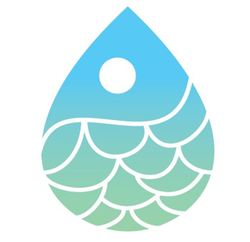 Waterbelle Co.
exhibit # 307
Designed so you leave the sand at the beach and the water in the pool!

This full-size beach towel was created with high tech, microfiber fabric making ultra-soft and the perfect travel partner for all your life adventures! Show your southern style at the beach, pool, lake, tailgate, or yoga studio. Spend more time exploring and enjoying life as a #Waterbelle!

KEY FEATURES:
-SAND RESISTANT: repels the sand even when wet
-QUICK DRY: half the drying time of a regular towel
-ULTRA-ABSORBENT: over 1 liter of water
-COMPACT: folds or rolls compactly as the perfect travel companion
-ECO-FRIENDLY: produced with the environment in mind
- ANTIMICROBIAL: no clinging germs or mildew wet smell
-FULL SIZE: 63 x 32 inches
-FABRIC: Custom designed microfiber (Polyester x Polyamide)
-DESIGN: Double-sided design, hand drawn by a southern artist

Waterbelle Co. is a Birmingham-based, woman-owned, woman-designed, woman-distributed company!