back to last years exhibitor list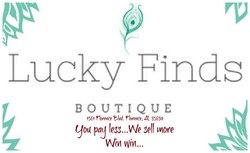 Lucky Finds Today Inc.
exhibit # 1111, 1112, 1113, 1114
Home of affordable Boutique brands clothes, fashion jewelry, Shoes and the latest trends in accessories. We shop for the best prices and pass on the savings to you. Stop by and see your Lucky Finds Today.


New Arrivals Plus Size 8.6.19