Home & Garden Show Series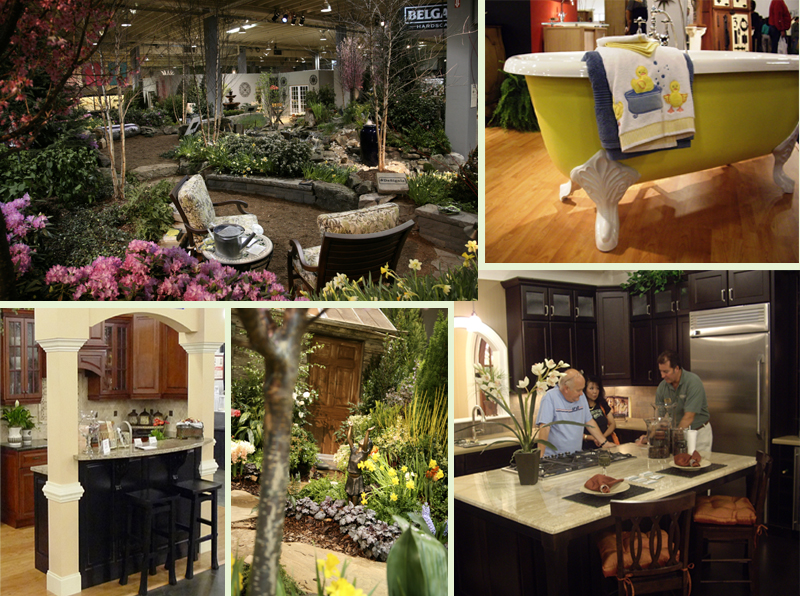 About the Home & Garden Show Series
With the best known and best attended home and garden shows in North Carolina's largest three markets, the Home & Garden Show Series is the starting place for home show involvement in the Carolinas. As the top shows in North Carolina, they place quality homeowners in direct contact with quality home improvement, interior décor, landscaping, and outdoor living companies, these events are unmatched in their ability to generate direct sales during and following the show.
Audience Profile
The shows attract homeowners ready to make decisions about building, remodeling, decorating, landscaping and lifestyle.
Exhibit Categories
Building, remodeling, landscaping, kitchen and bath, outdoor living, interior décor, decorative arts & crafts, and travel.
Highlights
Professionally landscaped gardens, interior design rooms and displays, national speakers, and other features targeted at homeowners.
Advertising and Promotion
Over $200,000 worth of advertising and promotion in each market ensures that each show reaches the target audience. Each show utilizes television, radio, newspaper, direct mail, internet, news releases, and exhibitor-focused promotion to spread the word.
In addition to links to discover specific information on each event in the series, this page also includes several links we hope you will find useful.
Tools for the Successful Exhibitor.

These are downloadable PowerPoint Presentations that provide sales and exhibit design tips and advice.

Comments from Exhibitors.

Learn how other companies have benefited from Southern Shows Inc. home and garden shows.

Choosing a Home and Garden Show.

Not all shows are created equal. This page provides tips and information for choosing a good show.
We hope you can be a part of one our upcoming shows! Call the show manager for any event you are interested in to get all the details.
Southern Shows Inc. is a proud member of the Home & Garden Show Executives International. Click on the logo below to learn about other quality home and garden shows.